What's causing my excess exhaust emissions?
Exhaust emissions are unavoidable due to the nature of a combustion engine. However, manufacturers are now doing all they can to limit harmful exhaust gases by making their engines as clean and environmentally friendly as possible.
So why has my car just failed its MOT for excessive emissions? It's a very good question and one we hope to answer in this short blog post.
Problems with exhaust emissions
Besides contributing to global warming, exhaust emissions also cause a reduction in air quality. This is especially true in urban areas and traffic hotspots. Fumes get trapped by the buildings and pedestrians are constantly breathing in dirty air. For children, the elderly and people with underlying health conditions, this is very dangerous but even those among us who are healthy don't want to breathe in Carbon Dioxide, do we?
That's why excessive emissions lead to an MOT failure. In order to keep everyone healthy, dangerous cars aren't allowed on the roads. That's why your car fails if the MOT tester finds a major fault with your vehicle, of which excessive emissions is one. And there's usually one place to start when it comes to finding the cause of these excess emissions.
The main culprit? A faulty exhaust
Usually, your exhaust and catalytic converter work together to limit the amount of harmful gasses your engine produces. However, when your exhaust is old, worn or damaged, it's much less effective at doing so.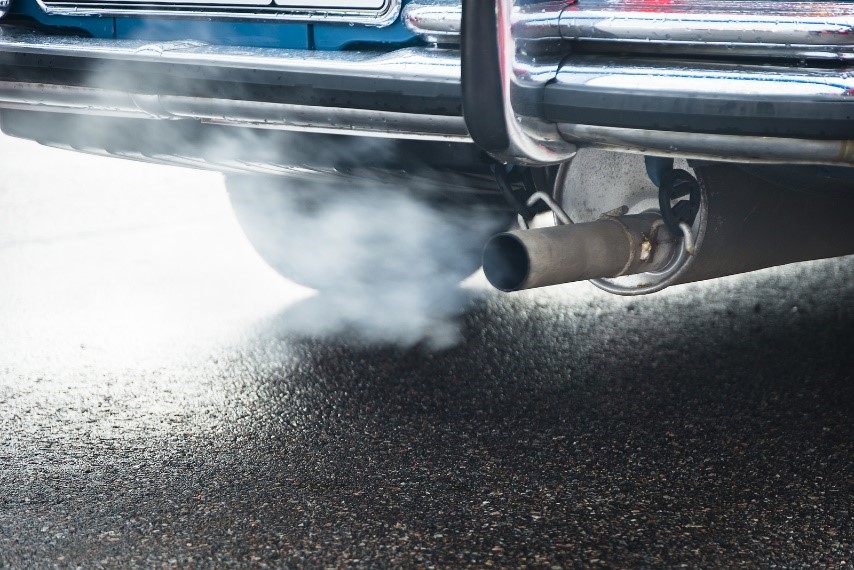 A loud, rattling noise from your exhaust, vibrations in the steering wheel or accelerator pedal, excessive white smoke, blue smoke or decreased fuel efficiency are all symptoms of exhaust failure. Your engine always produces white smoke when you first start it, especially on cold mornings – this is okay. An exhaust producing smoke for too long is faulty. This is what leads to an MOT failure and all the harmful pollutants we're trying to avoid.
But every faulty exhaust has a simple fix.
How to fix the problem
If you notice any of these symptoms, it's time to book a high-quality exhaust repair with Dynes Motor Group in Bexley Heath. We'll inspect your exhaust and let you know exactly what needs repairing to bring your emissions down to an acceptable level. We also offer this as an MOT repair if your car fails the required emissions test! So, why not enquire about a booking with our free online enquiry form today?