5 Top Tips to Keep you Driving Safely this Autumn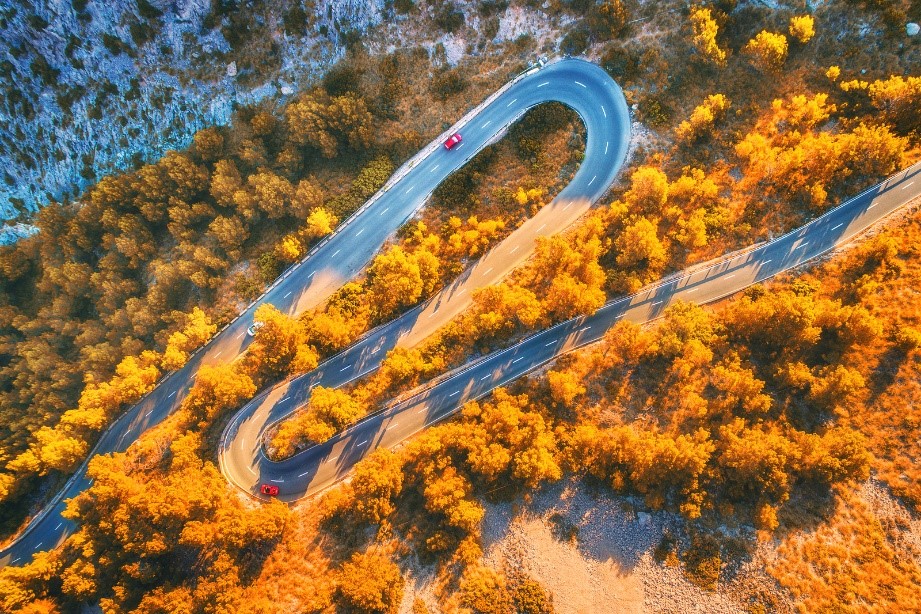 With Autumn now in full swing and Summer just a distant memory, it's worth reminding ourselves of the best ways to drive safely during these months so that everyone gets to their destination.
1. Make sure you can keep the sun out of your eyes
The sun is more likely to get in your eyes during the Autumnal months due to the timing of sunrise and sunset. To keep your eyes firmly focused on the road, make sure you have a pair of good quality sunglasses to hand should the sun becoming dazzling. Also, make sure they can be put on quickly and safely, so you're not distracted from your journey.
2. Check the brightness of your bulbs
If you travel mostly at rush hour, your headlights will be more important during Autumn and Winter than the rest of the year. Before the season kicks in too much, make a quick visual check of your headlights to ensure they can light the road as effectively as possible. If they seem dim, the mechanics at Dynes Motor Group would be happy to change the bulbs for you. Just book an appointment today!
3. Never rush your journey
Autumnal mornings can be dark and gloomy but they're also the most important mornings for you to get out of bed as quickly as possible. If you spend an extra five or ten minutes lying in, and conditions are bad, you could run out of time for your daily commute. Not only do your eyes need time to adjust to the morning gloom, you'll need to give yourself as much time as possible to get to your destination safely. Rushing your journey could increase your risk of an accident, especially if conditions are bad.
4. Check the depth of your tyre tread
Your tyres need to have a depth of 1.6mm all year round to be roadworthy but it's worth having a little bit more depth during Autumn so you can tackle whatever conditions the road might throw at you. If you think your tyres are wearing thin, book a tyre replacement appointment with Dynes Motor Group today.
5. Give other drivers plenty of space
Your tyres react differently to the road when it is wet as their grip is reduced. This, in turn, doubles your braking distance. When following traffic, leave a slightly larger gap to the car in front than you normally would to increase your reaction time if the vehicle brakes sharply. If you're unsure how much of a gap to leave, here are the industry standard braking distances in the dry.
Need to get your car in shape for Autumn? Book your MOT or service online FOR FREE using our quick and easy booking tool. All you need to do is enter your registration number and select the service you would like.